Of course there's more than one crypto. Bitcoin is easily the most famous crypto but Ethereum, Solana and USDC all have compelling features for playing online poker.
Today we'll take a closer look at the most popular coins for online poker and which one might be right for you.
The Basics
There's a decent amount of variety between the different coins you can buy but if you're using it primarily for online there are some common features you'll likely prize highly including the following:
Accessibility
The more exchanges or apps that offer a cryptocurrency the easier it will be for you to buy it. For instance Bitcoin is available on every crypto exchange and many apps like PayPal and Cash app. In addition an online poker site has to have built-in support for accepting the coin of your choice.
Reliability
Crypto is already extremely volatile so it's best to pick the most stable assets (at least for crypto) when picking a coin for online poker use. You'll want to stick to the top coins by market cap and avoid meme coins that might not even exist in a few years.
Speed
A faster coin means faster deposits and withdrawals, which is ideal for online poker. This is the one major downside of Bitcoin, which takes minutes or hours to settle. Altcoins can potentially settle in seconds.
The Easy Choice – Bitcoin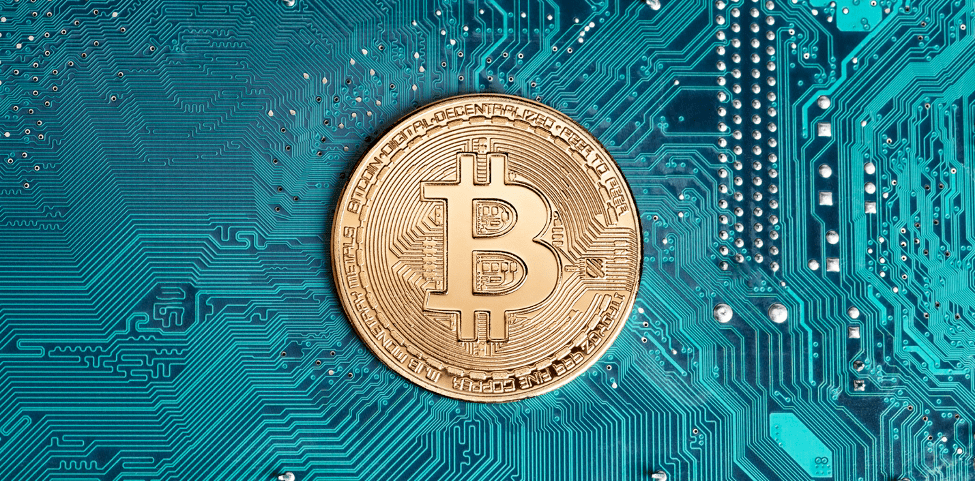 If you don't want to spend too much time on researching cryptocurrency then just use Bitcoin.
Bitcoin is, by far, the most popular crypto in the world with a market cap that has exceeded a trillion dollars at various times in its existence.
You'll find support for Bitcoin and every major exchange as well as payment apps such as PayPal, Venmo or Cash App. In other words: It's easy to buy.
Bitcoin, while still volatile, is significantly less risky than some of the smaller altcoins. It has the most impressive price performance over the longest period of time. Whenever the crypto market moves it tends to be Bitcoin at front and center with other coins playing catch up.
Finally the two major downsides of using Bitcoin for online poker: 1. Bitcoin remains one of the slowest coins with transactions potentially taking hours. 2. It's not near as stable as stablecoins.
Pros
The most popular crypto in the world.Available everywhere crypto is sold as well as PayPal, Venmo Cash App and more.Exceptional price performance over the last decade.
Cons
SlowPrice still volatile compared to traditional currency or stocksNot as stable as stablecoins
The Faster Choice – Ethereum or Other Altcoins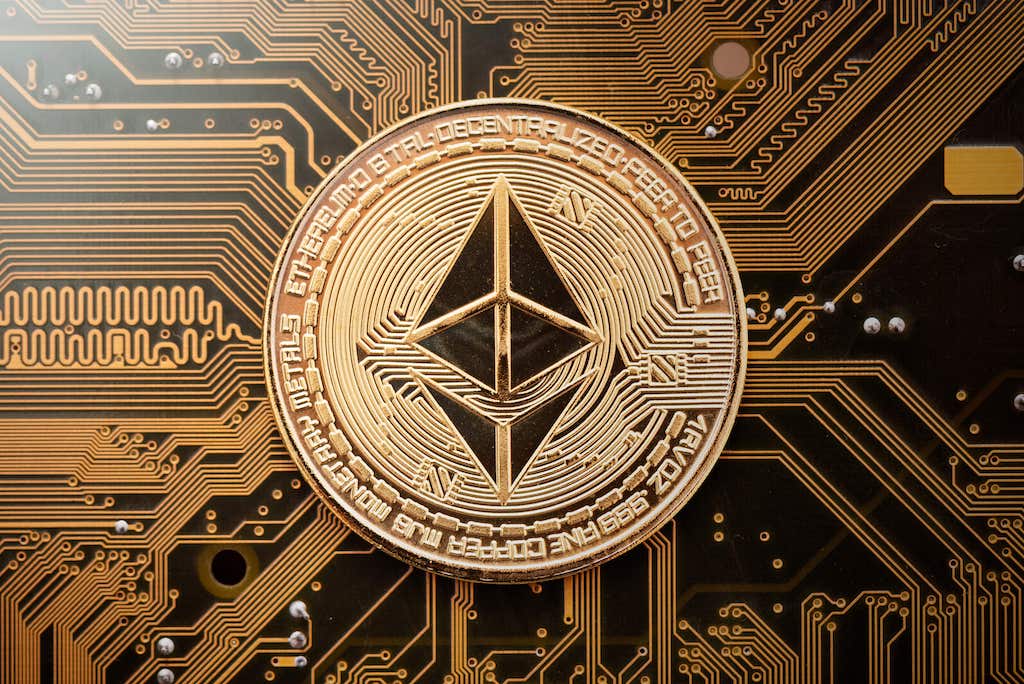 If you're not interested in Bitcoin than the next best choice might be Ethereum.
Ethereum is the second most popular crypto in the world and it does offer some advantages over the venerable BTC.
For online poker the biggest reason to use Ethereum over Bitcoin will likely come down transaction speed. Ethereum is 2X to 3X faster than Bitcoin and transactions usually settle in seconds or a couple minutes meaning it's easy to confirm your online poker deposit.
The other major feature of Ethereum is that, outside of Bitcoin, it's probably proven to be the most reliable crypto over the last decade.
The major downside of Ethereum is that the fees can be quite expensive during peak times on the network. It's not unheard of for an Ethereum transaction to cost $5-$10 during busy times.
Of course you could pick an altcoins like Solana (SOL) or Avalanche (AVAX) if you want even faster settlement times and cheaper fees but those are significantly less proven than Bitcoin or Ethereum and online poker sites don't always accept the more obscure coins.
Pros
Faster than BitcoinAvailable on every major crypto exchange and some appsUsable for NFTs, Decentralized Finance (DeFi) or Staking
Cons
High feesVolatileNot as available as Bitcoin
The Stable Choice – Stablecoins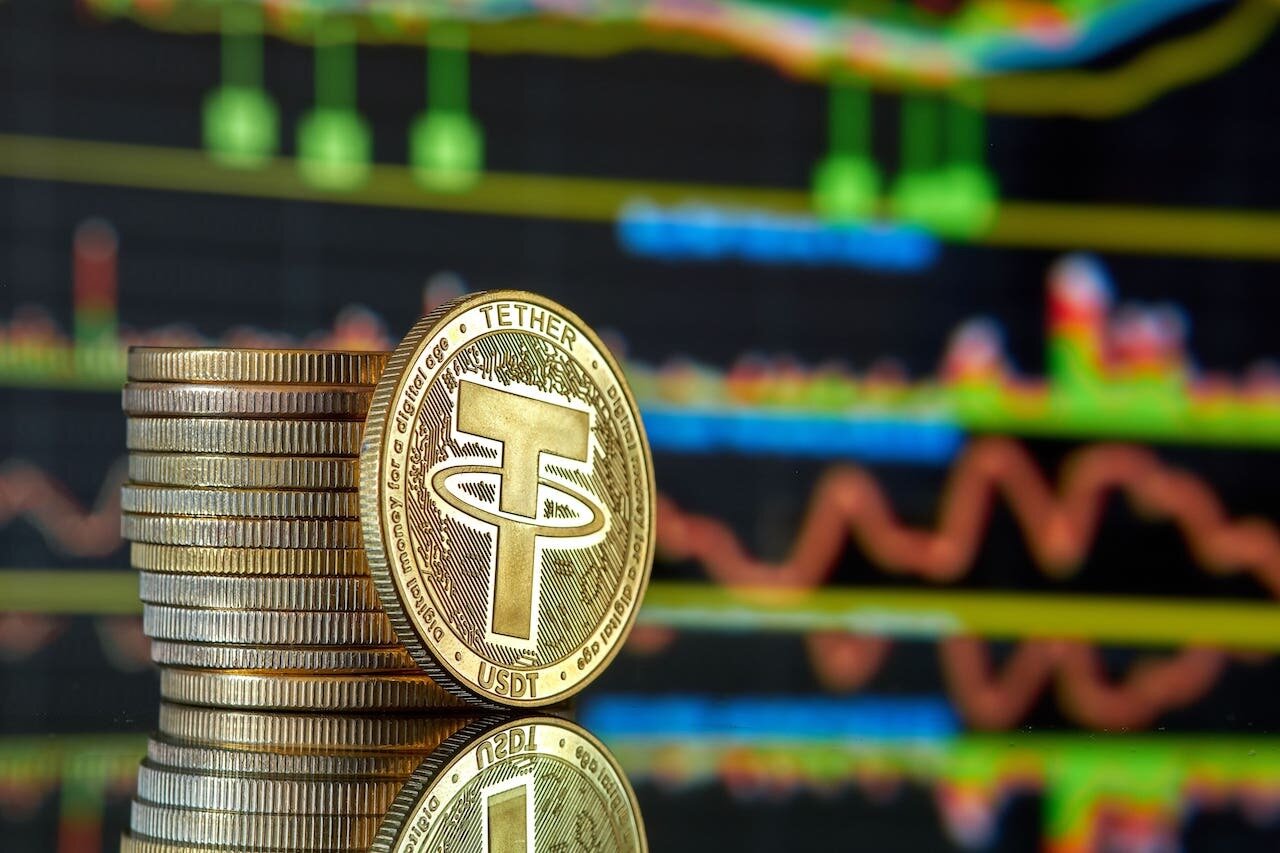 Stablecoins might be the best possible choice for online poker if you don't want to invest in crypto and just want a stable method of deposit and withdrawal. Stablecoins, unlike traditional crypto, are pegged to a real-world asset (such as USD) and always hold their value to that asset.
There are many different stablecoins — Tether (USDT) and USD Coin (USDC) are the most popular — but the all share similar traits.
Stablecoins eschew the volatility of traditional cryptocurrencies like Bitcoin or Ethereum for a completely stable value. Stablecoins work on a variety of different networks including Ethereum, Solana, Avalanche and others and offer extremely fast transactions and extremely low fees.
The downside of stablecoins is that you will never experience any of that legendary price appreciation of coins like Bitcoin or Ethereum.
On the other hand, if you're just looking to play poker than stablecoins might be the best possible choice.
Pros
Completely stable with no volatilityFast transactions with low feesAvailable on most crypto exchanges
Cons
Stablecoins never appreciateMore regulation is coming for stablecoinsNot available on all payment apps
What's the Right Choice for Me?
At the end of the day only you will know what's right for you when it comes to picking a cryptocurrency for playing online poker.
Bitcoin is probably the most widely accepted and most supported crypto in the world and that makes it an easy choice for poker players.
You could argue that if you're only interested in playing online poker and don't want to speculate on the crypto market than stablecoins like USDC or USDT are actually the best choice.
Finally if you're really interested in crypto and blockchain technology than you might want to learn about some of the newer coins such as Ethereum, Solana or Avalanche and buy some units of each.
The only thing we'll say for sure is that it's probably a good idea to avoid lesser-known coins for online poker. You can take your chances at the poker tables instead of on risky coins.